June 9–June 21, 2009

Ida Ekblad

What Leaf? What Mushroom?

Opening: June 9, 6 pm

Nils Bech

Live Concert

after the opening, Lothringerstrasse 108, 9 pm
due to various reasons the performace took place inside the exhibition space
Flyer
Download PDF
Press Release
John Cage reads Basho
Maz take ya
Shivanu chono hano
hebarizibu
Literal translation of Japanese Haiku by Basho
Pine mushroom ignorance
Leaf of tree
Adhesiveness
Translated by Basho
The leaf of some unknown tree
Sticking on a mushroom
Anonymous Japanese composer
Mushroom does not know
That leaf is
Sticking on it
Interpretation by John Cage
That that's unkown
Brings mushroom and leaf together
Second interpretation by John Cage
What Leaf?
What Mushroom?
Videos
Nils Bech performing at the opening
Photos
Ida Ekblad,
What Leaf? What Mushroom? (left window)
, 2009, acrylic on glass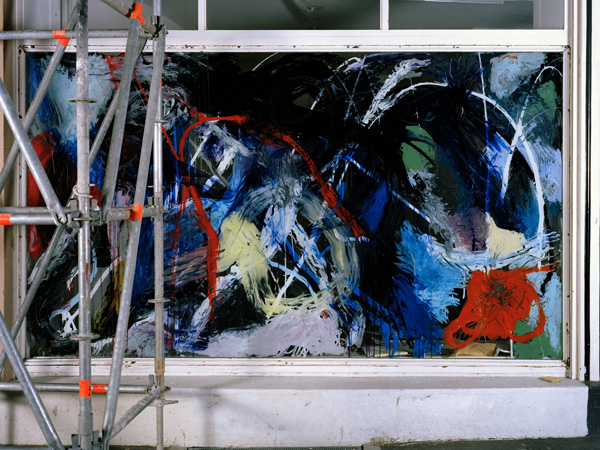 Ida Ekblad,
What Leaf? What Mushroom? (right window)
, 2009, acrylic on glass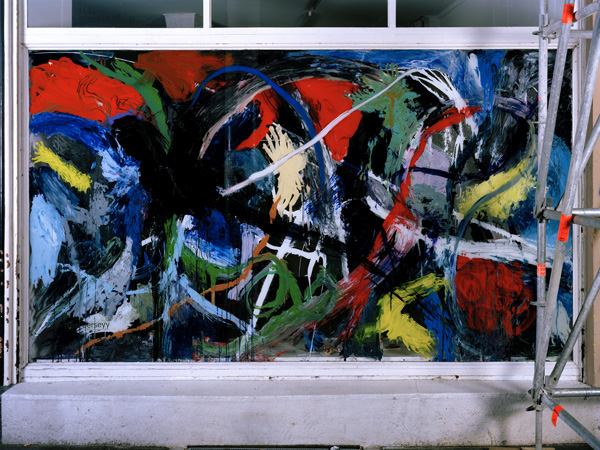 The opening