September 26–October 11, 2008

Mathis Altmann
M. C. Escher
Laurent Garnier
Jack Goldstein
Yngve Holen
Thomas Julier
Rita Vitorelli

Approximately Infinite Universe

Opening: September 25, 6 pm
Flyer
Download PDF
Press Release (German)
Die Vorstellung, dass der Innenraum mit dem Universum vergleichbar ist
und eine Aesthetik generiert, welche, um nach Aussen zu gelangen, auf
Produktionstechnologie angewiesen ist.
Press Release (Dashboard Widget English)
The conception that the interior is comparable with the universe and
an aesthetics generated, which is dependent on manufacturing
technology, in order to arrive outward.
Press Image
Download JPG (5.2 MB)
Book
Yngve Holen, Satellite 02, 03, 05 & 07 / We Don't Bleach With Cream 02, 07, 08 & 13, with an essay by Caroline Eggel, 128 pages, color/bw, Print-On-Demand by lulu.com, published by New Jerseyy, Basel, 2008.


Order online
Download PDF

Photos
Yngve Holen, We Don't Bleach With Cream 2, 3, 6, 7, 8, 14, 2008, six channel video installation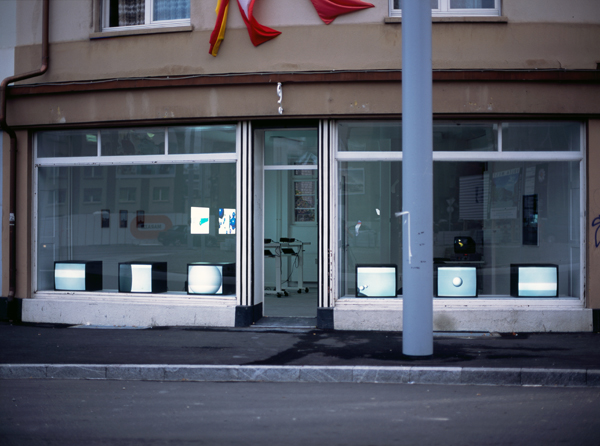 M.C. Escher, Möbiusband I, 1961, laserprinted drawing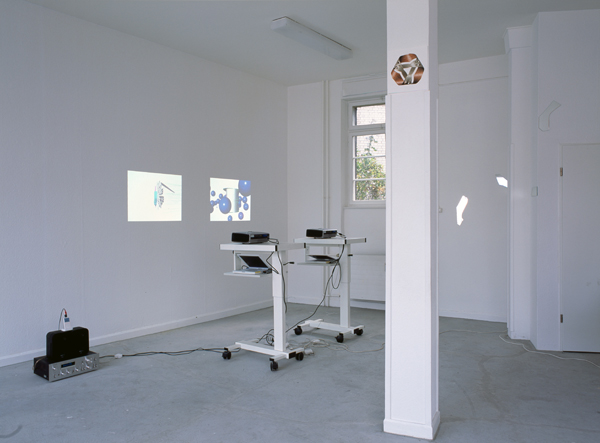 Thomas Julier, Alexanderturm, 2008, 3 c-prints, framed, 22 x 33 cm each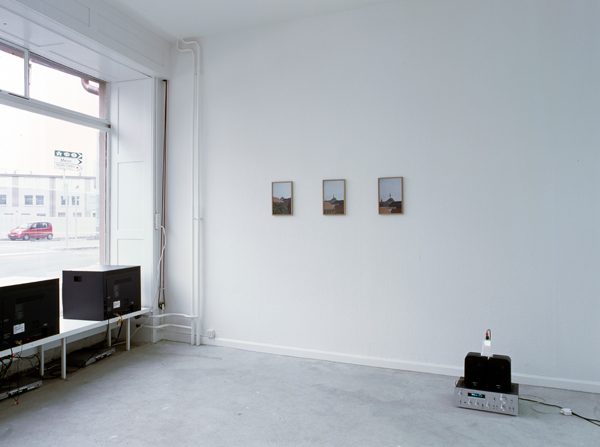 Jack Goldstein, The Planets, 1984, sound installation, 12 MP3 Files (Link)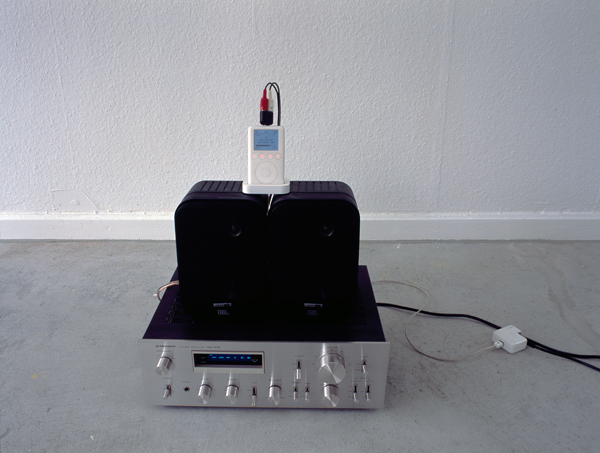 Yngve Holen, Satellite 2, 2008, video projection Satellite 7, 2008, video projection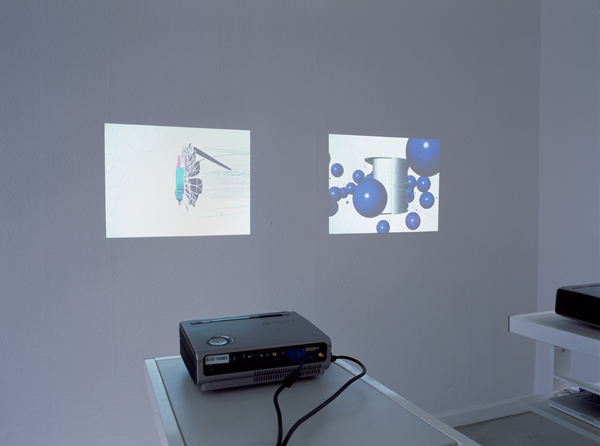 Rita Vitorelli, Untitled, 2008, various mirrors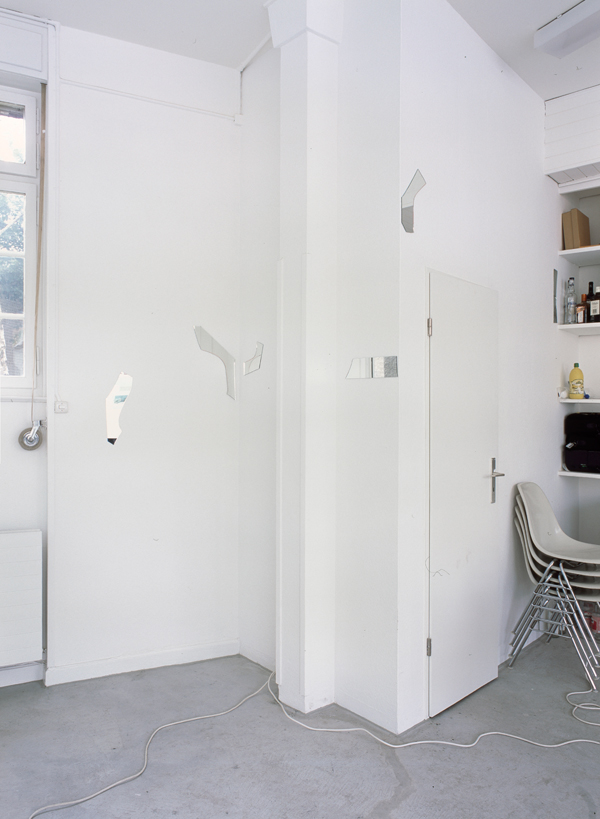 Laurent Garnier, X-Mix 2 – Destination Planet Dream, 1994, VHS, tracks by various artists (mixed), visuals by K7 Studios, 76:08 min (Link)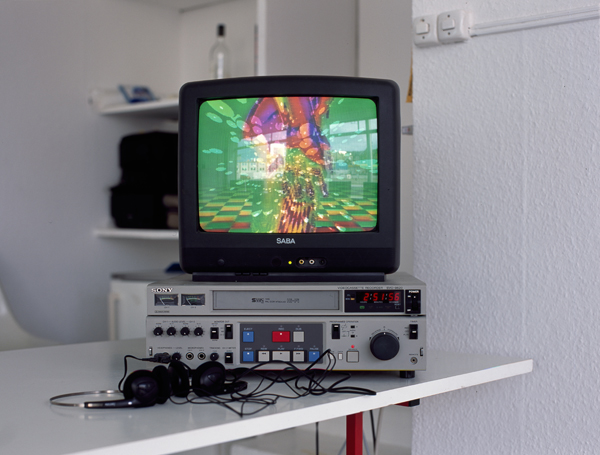 Mathis Altmann, Untitled, 2008, c-print, framed, 70 x 90 cm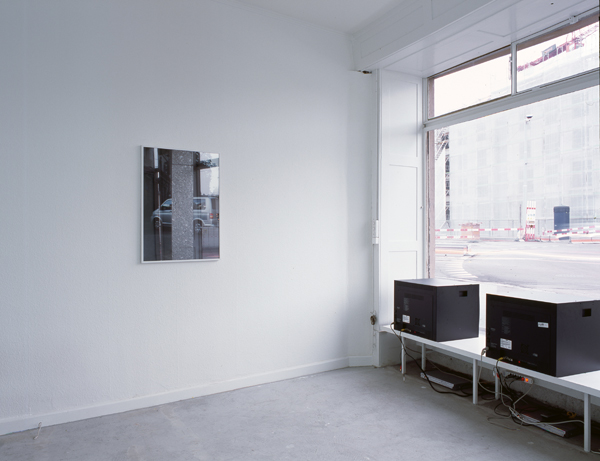 Rita Vitorelli, Untitled, 2008, various mirrors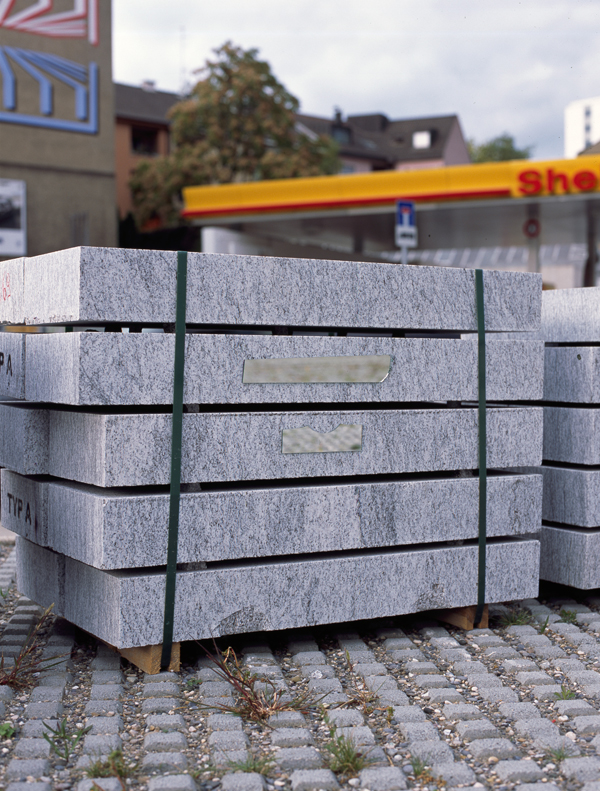 The Opening